Nº Registro: CRA-40/267 Categoría: 4 estrellas
Real Pósito II
The house Real Pósito II was inaugurated in August of 2007 is raised above an old house of farming. It has been respected the original structure of the home building a house of two floors taking advantage of the materials of the building to decorate walls and ceilings with the stones, framework of wood and coffered ceilings. The tools of farming are also a constant in the decoration although very good combined with touches of modernity such as the lights of the bedrooms of the upper part.

It has capacity for six and up to eight people, in this last case two extra beds will be included in the bedrooms. It has three double bedrooms with full bathroom in each of them. Living-dining room, kitchen and a yard to enjoy a barbecue during the sunny days.

The façade has been painted in a white colour and in an original way for the visitor does not get lost.

Before getting to the house there is a yard, a wide space with barbecue, stone fountain, garden furniture and beautiful window boxes making the environment very nice.

Living-dining room: the rustic decoration of the walls in stone has a living room of a rustic and comfortable environment. Part of the furniture of the living room are old tools of farming works converted into tables, shelves, magazine racks.

It has television, fireplace, DVD, stereo and a small library. The table of the dining room is a thresh table and the chairs have been restored and painted handily with living colours.

Kitchen: it has all the necessary electrical appliances to cook in a comfortable way; hob, oven, smoke extractor, microwave, dishwasher, washing machine and fridge
Bathrooms: each of the bedrooms has a bathroom whose floors, of hydraulic mosaics create beautiful and funny figures.

One of them has a hydromassage shower.

Bedrooms: the bedroom of the ground floor is decorated in ochre colours. It has double bed with canopy and in one of the walls has been built a small decorative alcove.

At the top there are two bedrooms, both keep one of the old walls of the house with frameworks of wooden and attic ceilings. There are also a very cosy small space created for reading or resting.

One of the bedrooms has a double bed and the wall painted in an aged rose, while the other one has two beds and a very original touch with a painted headboard.
 
KIND:
Casa Rural
CAPACITY:
6 + 2
RENTAL:
full
LOCATION:
Population
PETS:
no
DISABLED ACCESS: no
EQUIPMENT AND SERVICES
Indoor kit
Bathroom in the bedrooms, Heating, Fireplace, DVD/video, TV in living room
Outdoor kit
Yard
WHERE TO GO
Cuéllar, Conjunto Histórico Artistico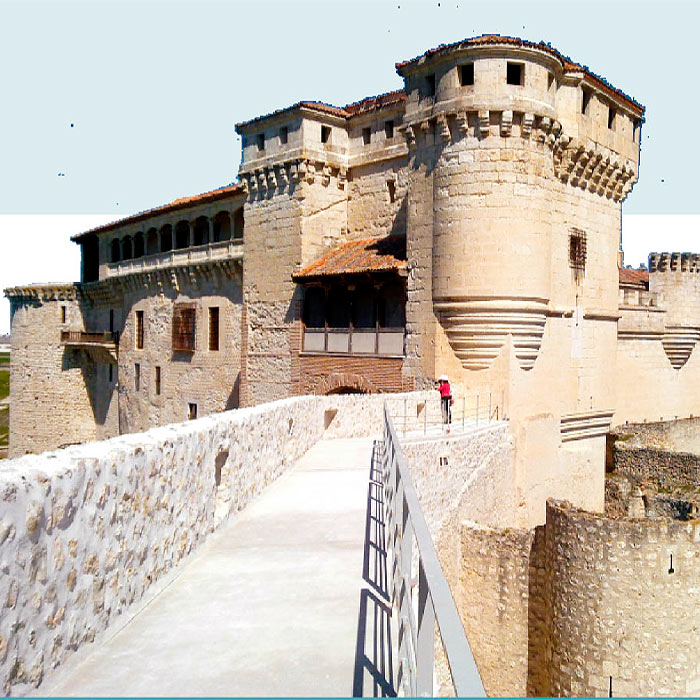 In these times, it is difficult to find an inhabited medieval castle. But here is possible. Its fantastic castle every weekend becomes a magical setting. And Cuellar is also a Historical Artistic Site...
Fuentidueña, arte e historia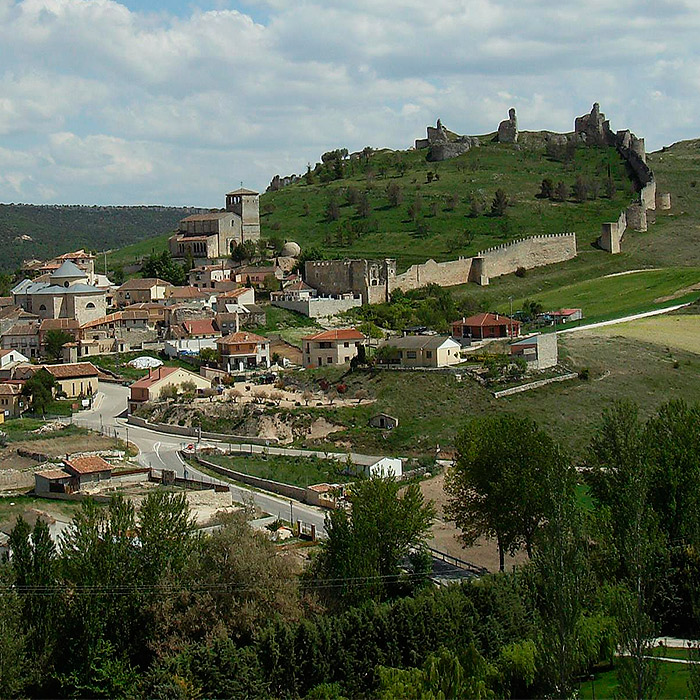 It has as Cultural Interest the ruins of the castle and walled enclosure (with three doors to get in: Salidero, La Calzada and Trascastillo).
Pedraza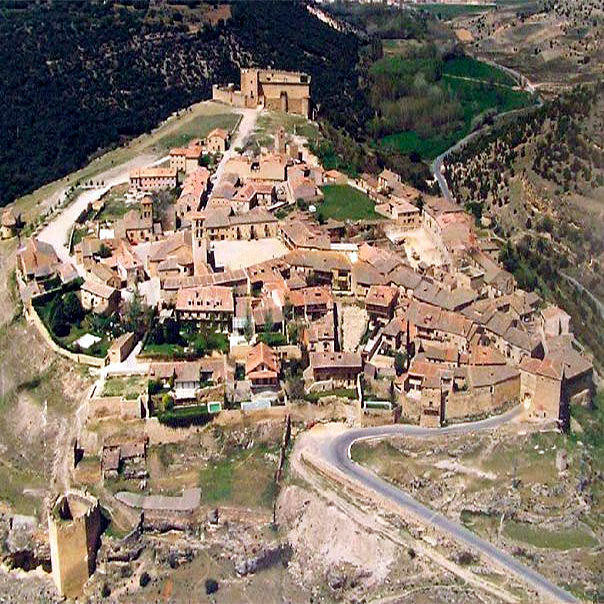 Silence, rest, pleasure. All the senses are mixed in this perfectly preserved medieval ensemble and orchestrate between the arcaded Plaza Mayor, Castle or the Jail that astonish and fascinate to any v...
UPCOMING EVENTS
Fiesta de los Encierros
En Cuéllar, del 30 de agosto al 3 de septiembre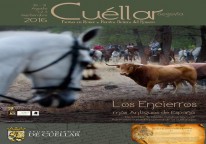 Los "Encierros de Cuéllar" están declarados de Interés Turístico Nacional y tienen lugar en la ciudad segoviana de Cuéllar. Están considerados los encierros más antiguos de España y comienzan el últim...
Romería de la Virgen de las Vegas
En Requijada, 6 de septiembre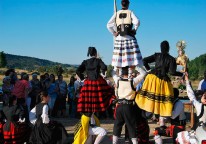 Se celebra el primer domingo de septiembre. La Ermita de la Virgen de las Vegas, patrona de la Comunidad de Villa y Tierra de Pedraza, se alza sobre lo que fue un asentamiento romano y en el siglo IV ...
Romería de El Henar
En Cuéllar, 18 de septiembre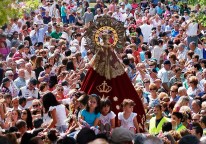 Tiene lugar el sábado más próximo al 21 de septiembre. El Santuario está a a 5 km de Cuéllar. El sábado sale la Procesión de las Antorchas, portadas por los romeros. El domingo y después de la Misa Ma...